Anthony Papavero and his two sons, AJ and Jason, represent two of four generations of funeral directors. Having grown up with the family business, the Papaveros are sensitive to the diverse needs and request of everyone they serve. For more than seventy-five years, they have built their reputations, creating a tradition of trust. Residence of the surrounding communities-including Raritan, where the Papaveros were previously located-have come to know and respect that tradition. The Papaveros have degrees in mortuary science and are members of the New Jersey State Funeral Directors Association and the National Funeral Directors Association. Always working to improve their service and to stay ahead of the changing times, Anthony, AJ and Jason are committed to excellence in serving their customers and treating them as friends in need.


Anthony J. Papavero Jr. was born in Somerville, New Jersey in 1966. Growing up in the family business, Anthony was inspired to follow in his father's footsteps, becoming the fourth generation funeral director of the family business. Upon graduating from the American Academy McAllister Institute in 1992, Anthony Jr. became licensed in the State of New Jersey and has since gone on to become licensed in New York and Pennsylvania. Anthony is the past President and former Secretary of Middlesex/Somerset County Funeral Directors Association. He is a member of the NJ State and the National Funeral Directors Associations.


Jason C. Papavero was born in Plainfield, New Jersey in 1972. Jason also grew up in the family business and after graduating in 1994 from the American Academy of McAllister Institute he joined the family business. Jason is a member of the NJ State and the National Funeral Directors Association. He is also a member of the ICCFA. Jason is largely involved with servicing the community through charity events as well as sponsorships.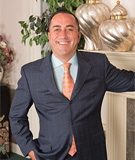 Anthony Papavero Jr.
Owner/Director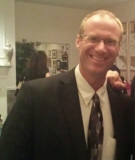 Wayne Barry
Head Door Attendant/ Funeral Assistant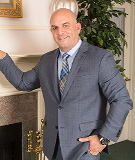 Jason Papavero
Owner/Director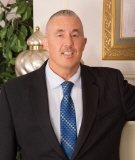 Michael Stack
Head Attendant/ Tech Support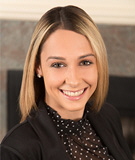 Brittany Wlodkowski
Intern